Did you forget to brings your business cards with you today?
No problem. As long as you have a LinkedIn account, the Linkedin app and a charged phone, you can still get everyone's details.
Here's how:
Open the LinkedIn app on your phone. Then select the contacts option from the bottom of the screen.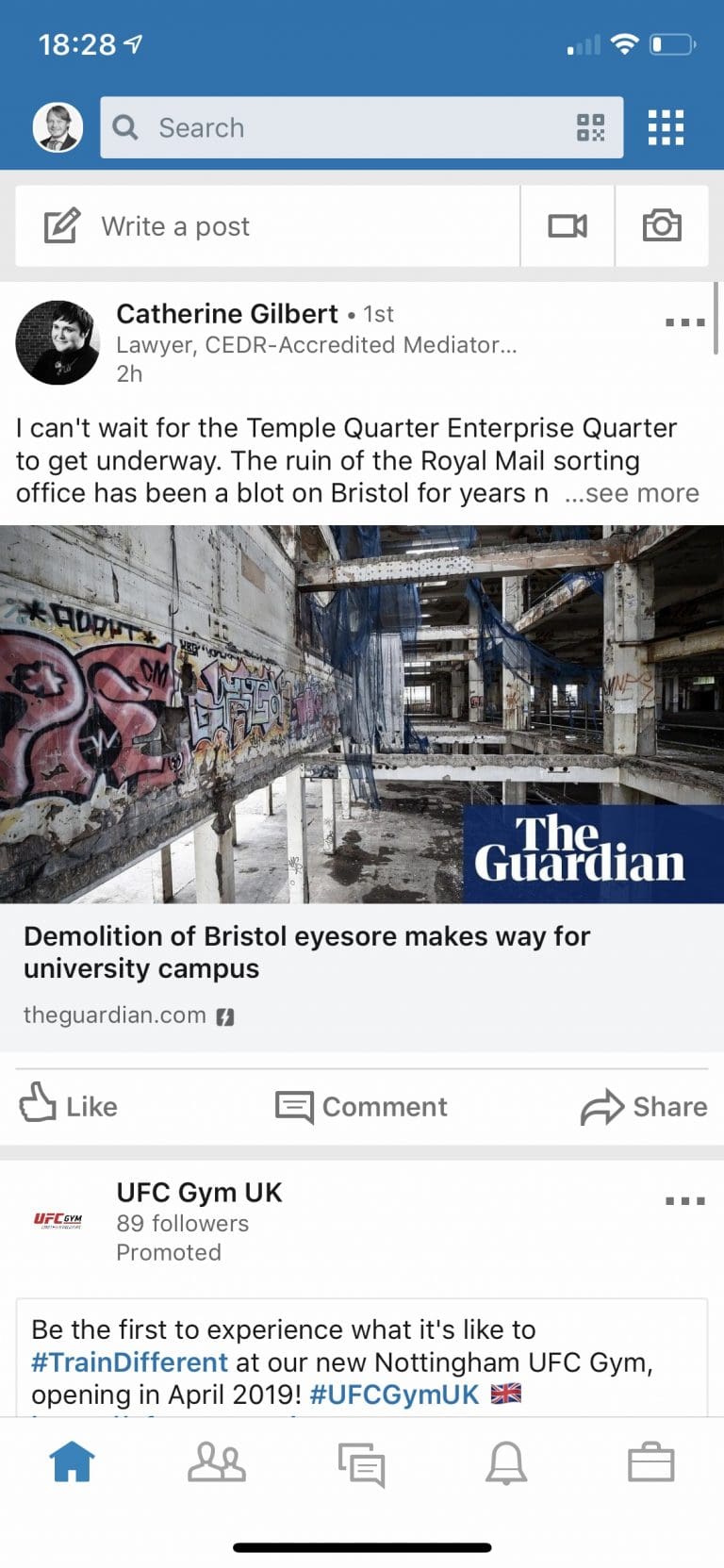 Then select the 'find nearby' option just below the search bar.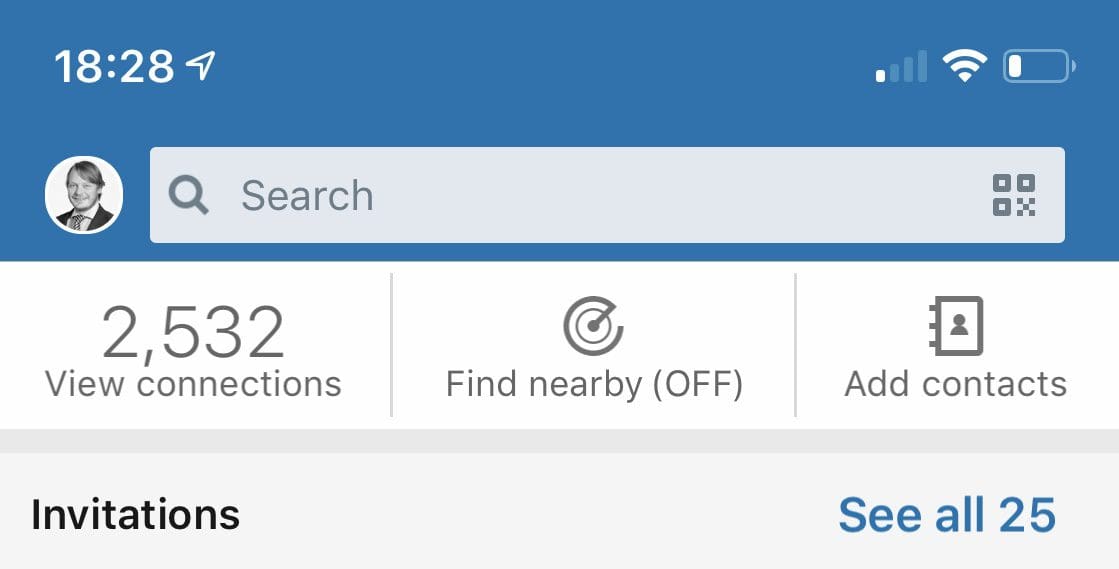 Then, any nearby individuals who have the app installed will appear here and you can simply add them with a single click.