On Sunday, 27 March 2022, Apple introduced timed notifications. This groups existing app notifications into less intrusive groups.
But if you want your LinkedIn posts to travel, you need to exclude LinkedIn comments from these grouped notifications.
Here's why:
Comments are the lifeblood of how far your post will travel.
The effect of a comment is four times higher than a like.
But that is doubled during the first couple of hours when you've posted.
So, if you switch off notifications, then you'll likely miss out on comments, and opportunities to respond, take conversations into other channels.
So, for now at least, my advice is to keep LinkedIn outside of your notifications groupings, and respond organically as the comments roll in each morning.
On your iPhone, choose
Settings
Notifications
LinkedIn
And then make sure that notifications are selected as 'immediate'
As in the image below.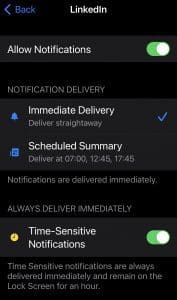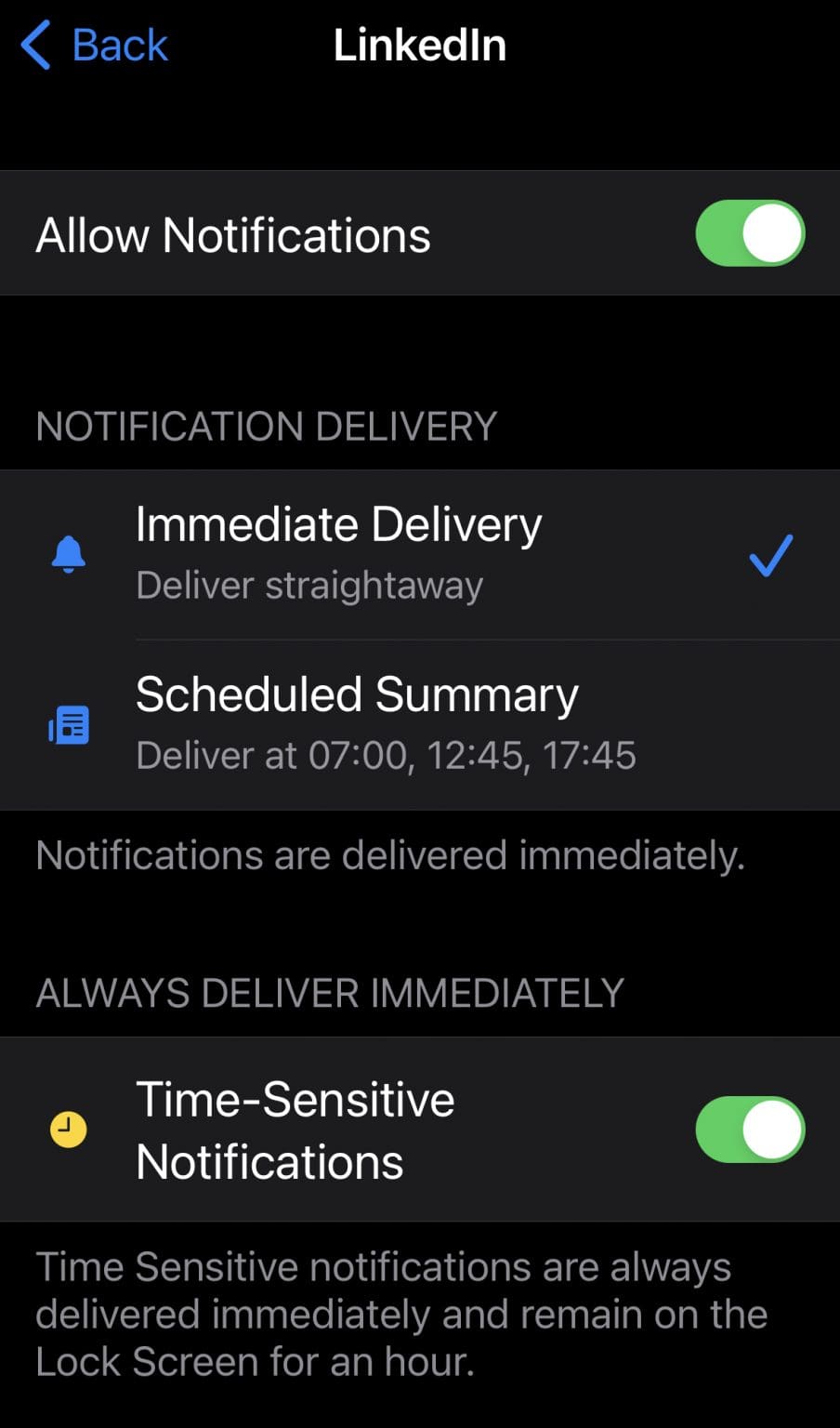 ---
Need more LinkedIn help? We provide personalised LinkedIn training, tailored to lawyers, on how to optimise your profile and use it effectively. We will explain everything you need to know from the basics (optimising your profile) to the different ways you can connect and engage with clients, intermediaries and prospects (how to use it effectively).